Trade in your almond milk latte for a shot of greens in the morning and watch your skin glow.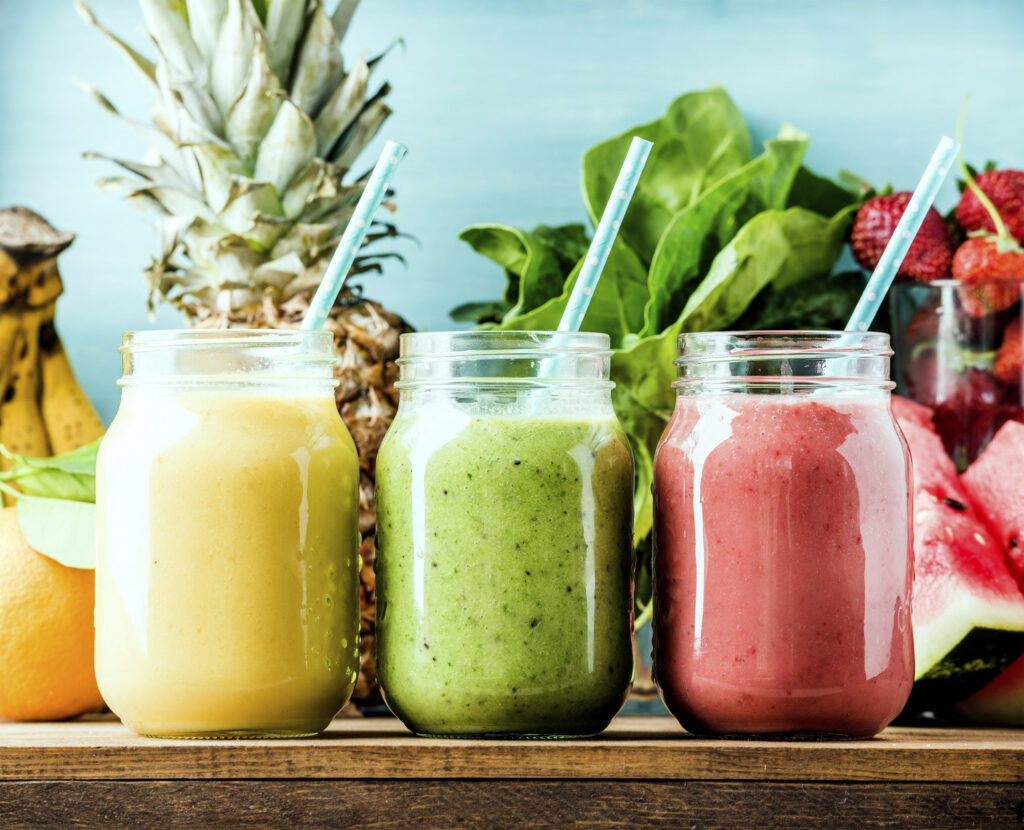 Now, there is juice and THERE IS JUICE. We're not talking Ceres-boxed juices in lunchboxes – we're talking about freshly prepared superfoods which are packed with a collagen-boosting, cleansing and detoxifying punch. Remember, many fresh juices can spike blood sugar and insulin levels, which can trigger inflammation. Choose your juice combos WISELY by choosing lower sugar-containing fruits, always aiming for more veggies > fruits & adding in green, leafy vegetables whenever possible.

TASH 360's favorite juice combos:
Why wait for summer to arrive when you can start your day with one of my favorite juice combos for glowing skin. Side note: don't forget to get in some these veggies & fruits whole for added gut-loving fibre.
BEETROOT, CARROT, CELERY + GINGER JUICE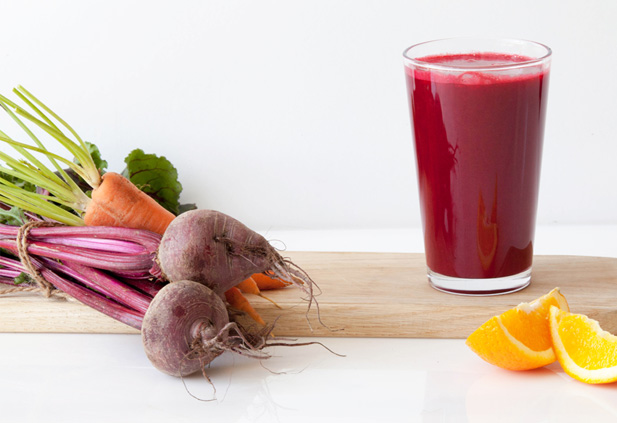 Betaine in beetroot improves healthy liver function while lycopene and squalene increase the skin's elasticity. Carrots are a great source of beta-carotene which converts to Vit A to boost immunity, the skin cell turnover time and reduce the risk of skin cancer. Both beetroots and carrots are anti-inflammatory superfoods.
Add a shot of immune-boosting ginger for its potassium + niacin + celery for its highly cleansing, alkalizing + detoxifying benefits. Celery is also rich in silica, a mineral to maintain beautiful skin, hair and nails. Lastly, this juice improves blood circulation and is a rich source of collagen-boosting vitamin C.
SPINACH, PARSLEY, GREEN APPLE + POMEGRANATE JUICE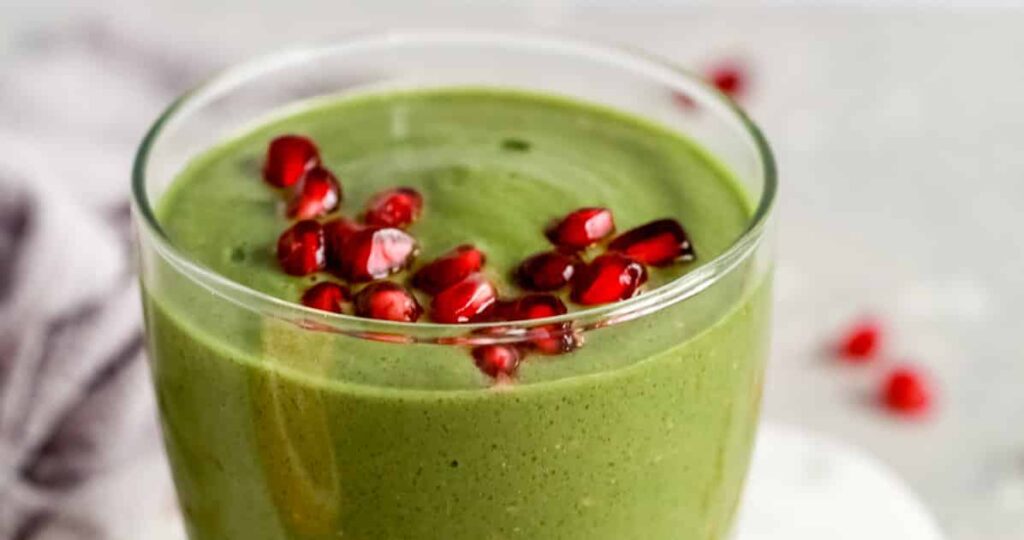 Add spinach for its glow-promoting iron, Vitamins K, C and E. Manganese and linoleic acid and a handful of parsley to stimulate your lymphatic system to reduce water retention. Pomegranates and green apples contain generous amounts of collagen-boosting vitamin C.
Pomegranate is also rich in polyphenols and antioxidants like anthocyanins and ellagic acid, which help to block and repair free radical damage, collagen breakdown and pigmentation as well as punicic acid which soothes inflammation in conditions like eczema and psoriasis.
PAPAYA, CUCUMBER, WATERCRESS, ALOE VERA + LEMON JUICE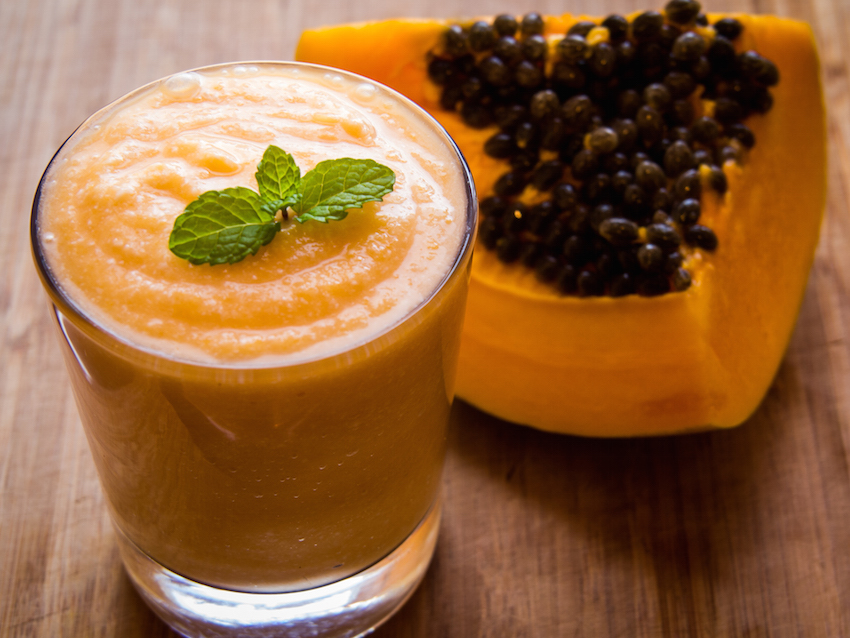 Papaya exfoliates from the inside-out with enzymes like papain to restore your skin's glow. It is also a rich source of vitamin C, vitamin E, lycopene and beta-carotene. Cucumber helps boost hydration and alkalinity and helps to calm inflammatory skin conditions like acne while lemon serves to detoxify and adds a Vitamin C boost to help our skin make collagen!
Aloe vera contains auxin and gibberellins which promote skin healing. Watercress is high in sulfur and vitamin A – a top choice for acne and rosacea patients. All in all, this drink enhances your well-being, and makes your skin shine!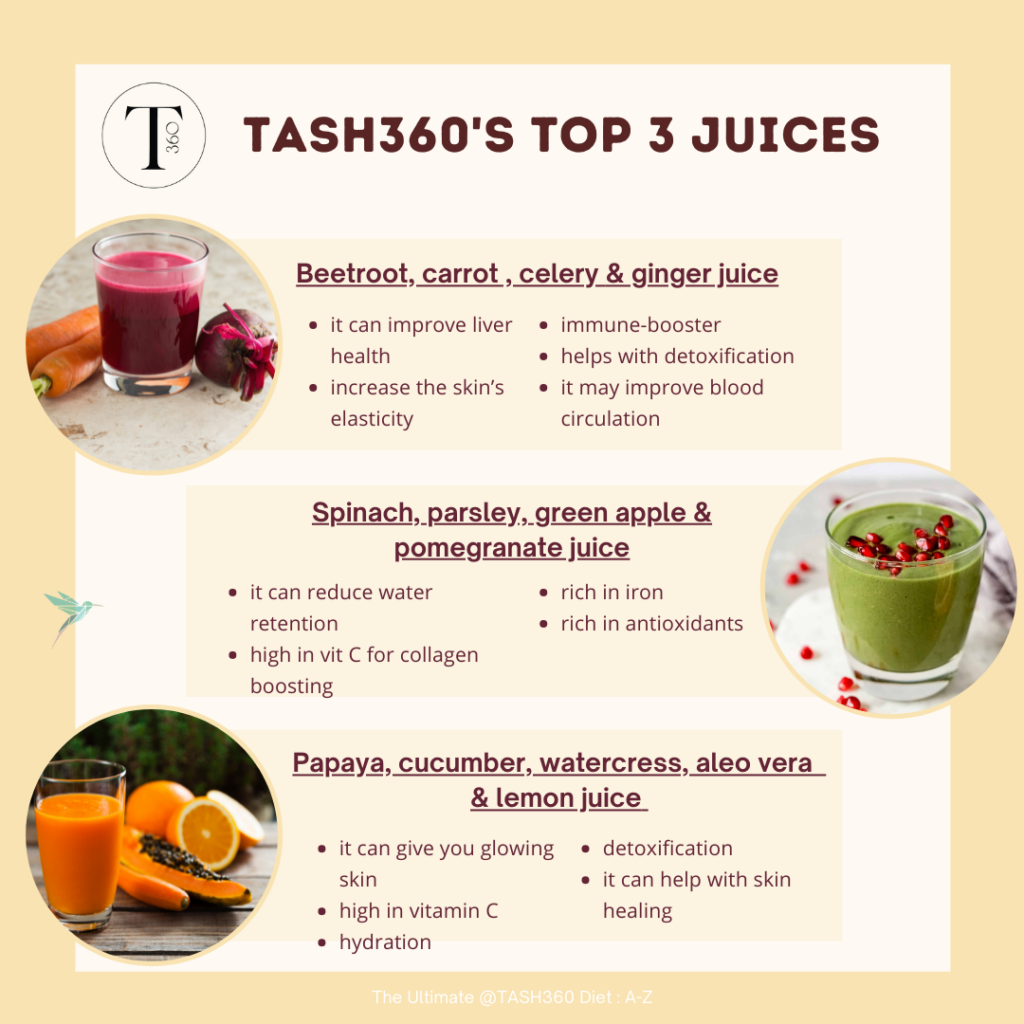 Take Home Message
Mixing and juicing fruits & vegetables can help you get in many of your skin-loving nutrients in one go. For personalized nutritional interventions; chat to TASH 360's Dietitian Nutritionist, Stephanie Rouillard.