We're living in the 21st Century – a time filled with all sorts of demands that cause multiple changes in our bodies. With these daily demands, l certainly 'walk my talk' and live up to what I preach.
Not only do l strive to have beautiful skin, but to shine and to have a sparkle in my eye every time l engage with people, animals and plants. To continue achieving this personal goal, l maintain a constant focus on my health ambitions by supporting health and cultivating balance. That's my life's motto!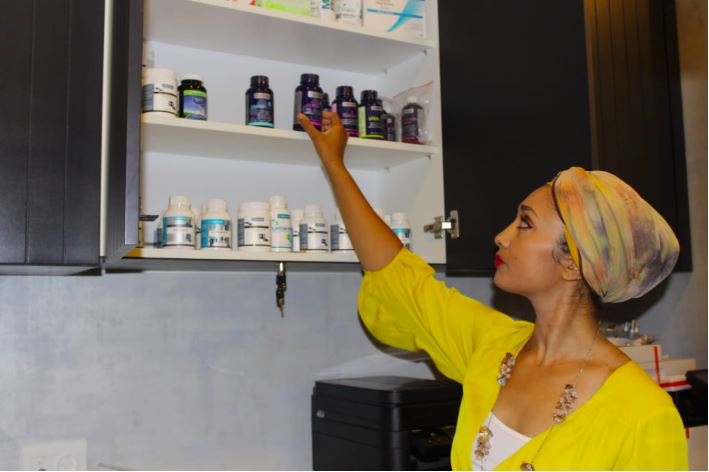 So I'm going to let you into a little secret today – some insight into my personal medicine cabinet.
Yes, here's a sneak peek to my thoughts about medicines or nutraceuticals (we've got remember that seeking out guidance for personalised integrative health care is always of paramount importance).

Here are 10 things Dr. Sedicka considers when managing her personal medicine cabinet: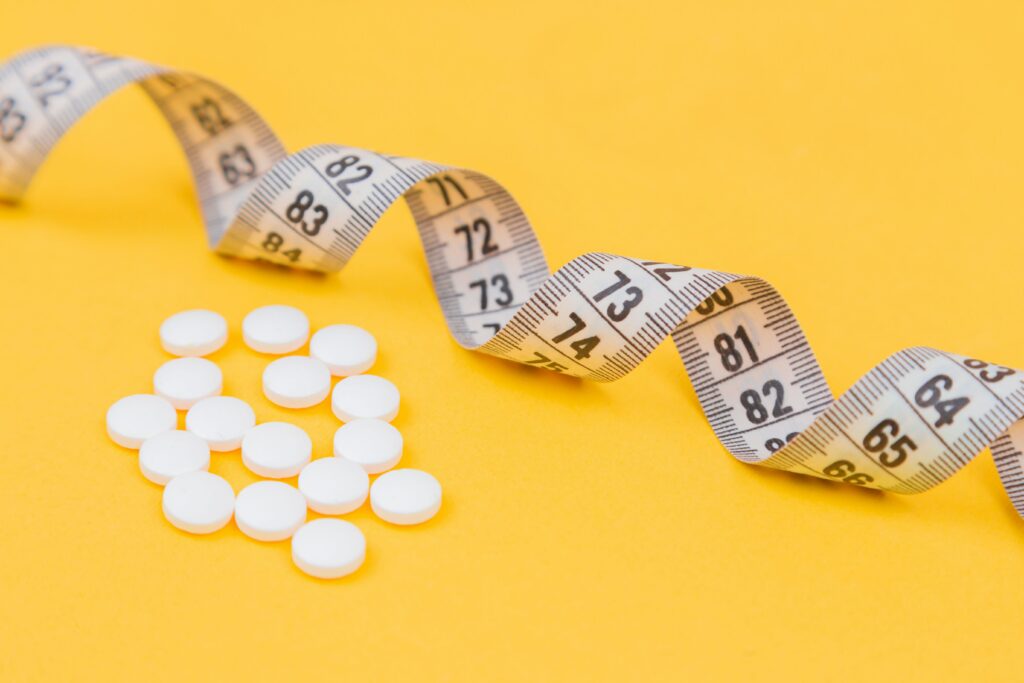 Time and again I swop out and alternate between various nutrients. Why? Well, to keep it exciting and to change up my routine
2. Every nutrient is still medicine so research, be wise and seek out trustworthy guidance
3. Ensure that you take them timeously, according to your practitioner's recommendations
4. Pack them in your cabinet in a way that will allow you to remember to take the key medicines without forgetting
5. Label them with the dose that you should be taking
6. Make sure that they are sealed tightly to avoid damage, a reduction in the quality and efficiency of the medicines
7. Always check the expiry of 'older' supplements
8. Always store in a cool and dark space
9. If you use a pill box, make sure it's labelled well: record name of supplement, recommended dose and timing of intake.
10. Be innovative and make the cabinet look appealing to open. I love adding rose petals between them and adding stickers to the bottles to identify which ones are currently in use. So every time l open up the cabinet it smells like roses to me… What is your favourite colour and which scent appeals to you? The psychological benefits of doing this helps shift the mind from seeing it as a boring 'pill taking' exercise to 'this is part of my happy daily routine!'.
In my opinion, supplements are great for adding to your micronutrient (vitamins and minerals) intake, but it's important to not over-do it! Here are a couple of nutrients that I consider a 'foundational' for most individuals wanting to achieve long-term cell health- you'll always find these in my kitchen cabinet: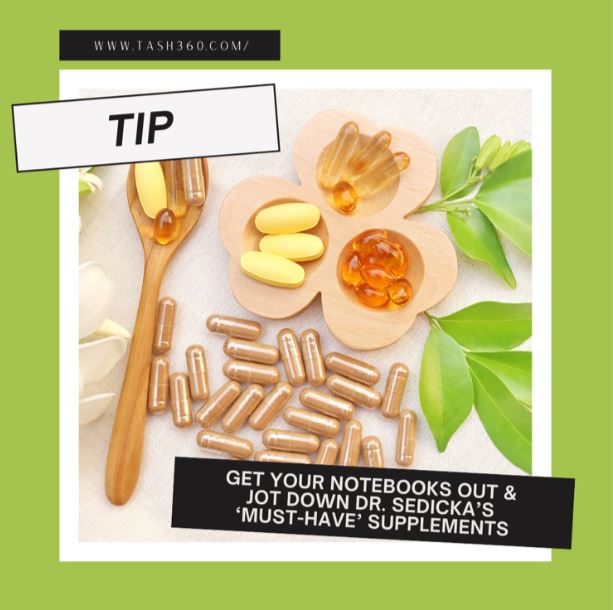 See Dr. Sedicka's Supplement Cheat Sheet: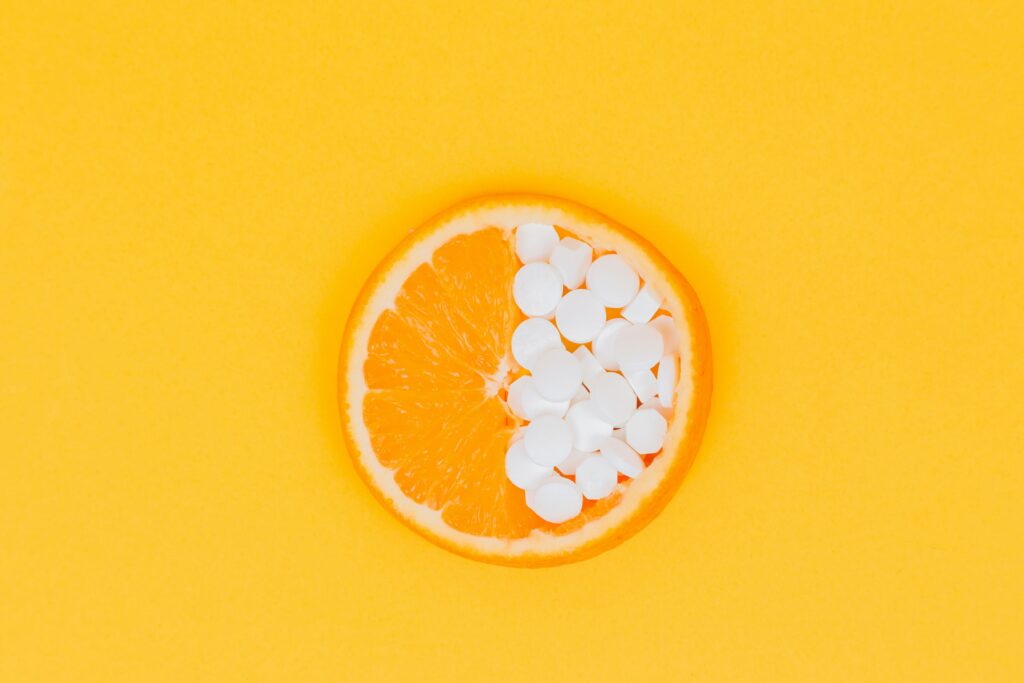 A good multivitamin




It's important to achieve a balance between vitamin and mineral intake – aim for a multivitamin that contains both.

Omega 3




Due to the 'Western Diet', most individuals consume far more omega 6 than omega 3 fatty acids. A reputable Omega 3 that's safe and effective is vital for overall wellness. It should be third party tested and free of heavy metals.

DOSE: A minimum of 1000mg a day if no contraindications.

Vitamin C




Wow, what an amazing antioxidant – from healthy skin health to tip-top immunity; from increased energy to basic cell health – this nutrient seems to have magical powers. Make sure you include a Buffered Vitamin C that works gently on your body. 

DOSE: 500mg to 1 gram a day 

Vitamin D3




It has stated to be the most researched vitamin on the planet. Considering its diverse role in the body, l believe it's ought to be on the bucket list. Vitamin D has been shown to be 80% deficient in most populations. Although it's  often required to  be included in supplement form, your blood levels need to be monitored closely as too much can be toxic.

DOSE: 1000ui daily 

Zinc




Zinc has the ability to help you fight bugs like the flu. It's also is a phenomenal nutrient that facilitates metabolic processes which are needed for day to day functioning.

DOSE: 10mg daily

 Magnesium


A power nutrient! Magnesium plays such a pivotal role in cellular functioning (helping your cells make energy called ATP). Different types of magnesium comes are recommended according to your degree of deficiency and specific needs.

DOSE: 250mg daily

Superfood powder




Personally, l simply LOVE superfoods. The nutritional density and blend of powerful, ancient medicinal foods fascinate me. Ensure it's clean, GMO-free and organic with no added sweetener or refined sugar. Add a scoop into your morning smoothie to get inessential amino acids, vitamins, minerals, phytonutrients and more!

What not to do when building up a supplement cabinet: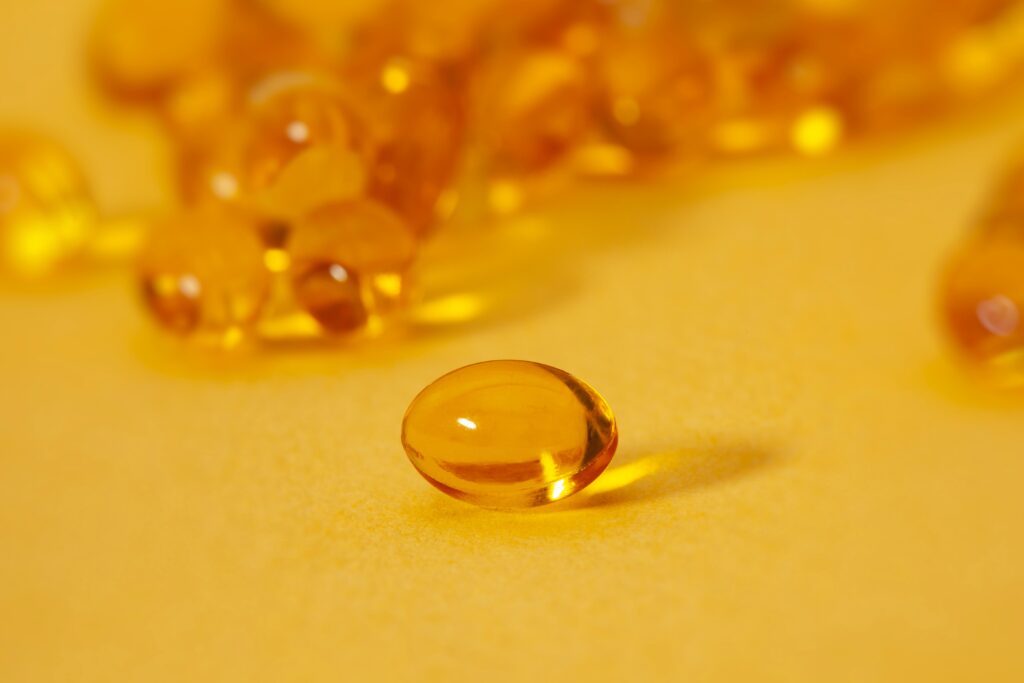 Sometimes, we hoard medicine or supplement due to mere complacency or forgetfulness. Save yourself the grief of throwing out a black bag of medicines –  let's look at what to lose:
Avoid just buying for the sake of having it
Finish existing medicines before buying more
Be aware of the expiry dates
Don't turn to Professor Google – you'll find yourself overwhelmed and shooting in the dark
Be 'nosy' with vitamins: Believe it or not, but smelling your supplements actually makes a difference. Obviously, if the supplement doesn't smell fresh, don't take it!
To prevent capsule or tablet spoilage, use a small fishing tackle box to store them. It's a convenient and easy way to store and transport your supplements.
Lastly, when choosing a supplement brand, make sure you select those that you know contain the ABSORBABLE form of nutrients. It doesn't always mean the more expensive the better, but the cheaper store brands usually try to achieve the lowest prices by compromising on quality. Always read the product label to know what you're actually taking in – look out for unnecessary ingredients like sugar, starch or artificial flavouring.
Regardless of which dietary supplements you take, DO NOT EXCEED THE RECOMMENDED DOSE as it can be dangerous. Additionally,  it can be harmful to use certain supplements with some medications, so if you're on medicine then always discuss this with your medical doctor. As we respect the script written by a doctor, so we need to understand and hold nutraceuticals or botanicals as being sacred. Remember to NEVER replace healthy food with supplements, use only as an addition to your diet!
Remember, Integrative Medicine is Personalised Health Care. You are unique so these generic pointers serve as stepping stones to lead you in the right direction, but there needs to be purposeful, focused and informed decision-making around your health needs. Seek professional assistance from your health care professional.