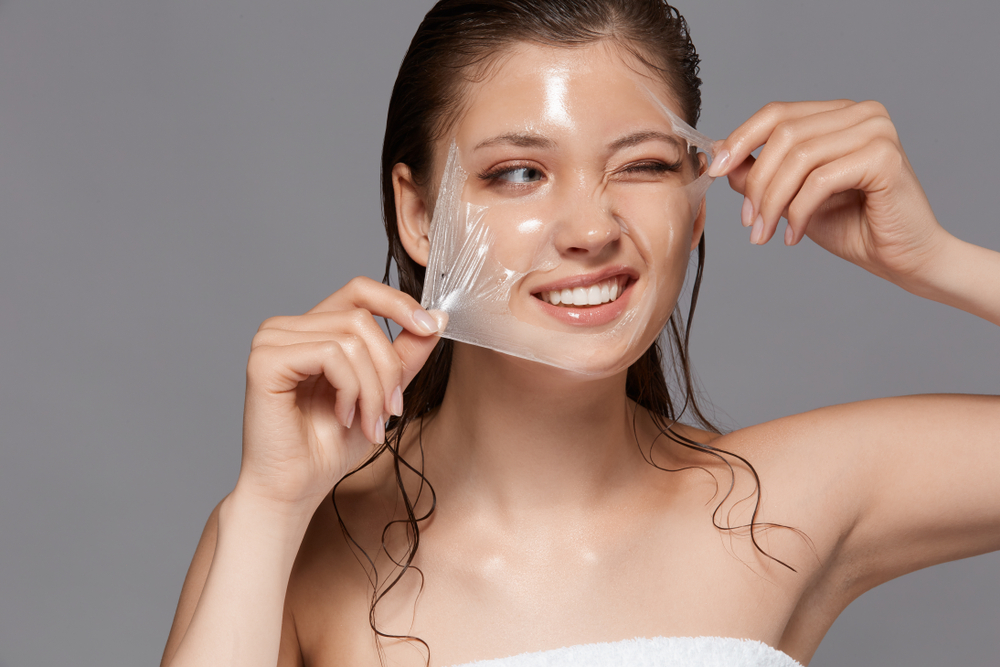 Do you ever wish you could start all over and take better care of your skin? Well fear no more, with the technology and knowledge we have today, we can correct most of your skin concerns, if not all skin concerns over time with a series of treatments.
In this article I will be focusing on peels. There are many different types of peels, from fruit acid peels to chemical peels to the more modern laser peels.
I always advise my patients to build their skin up to deeper treatments. Therefore, it's best to start with a fruit acid peel to remove a layer of dull dead skin cells, allowing us to understand the extent of your sensitivity, while reducing fine lines, mild to moderate wrinkles, acne scars, dark spots, and roughness caused by years of unprotected sun exposure.
Everyday sun exposure affects skin quality which means that almost everyone would benefit from a chemical or fruit acid peel. These peels are mild to moderate as they improve the skin's colour and texture. The higher the concentration or lower the pH of the peel, the deeper the skin peel will penetrate and the more "resurfacing" or peeling one can achieve.

What is a Chemical Peel or a Fruit Acid Peel?
A chemical or fruit acid peel is an acid solution applied to the treatment area to remove the outermost layer or layers of skin. The more modern peels done today are laser peels. At Atlantic Dermatology and Laser , a proud division of TASH360, we offer chemical, fruit acid and laser peels. After a peel the skin may crust, scale, and peel over several days revealing skin which is softer, smoother, 'glowier' and more even-toned.
There are Three Types of Peels :

Superficial Peels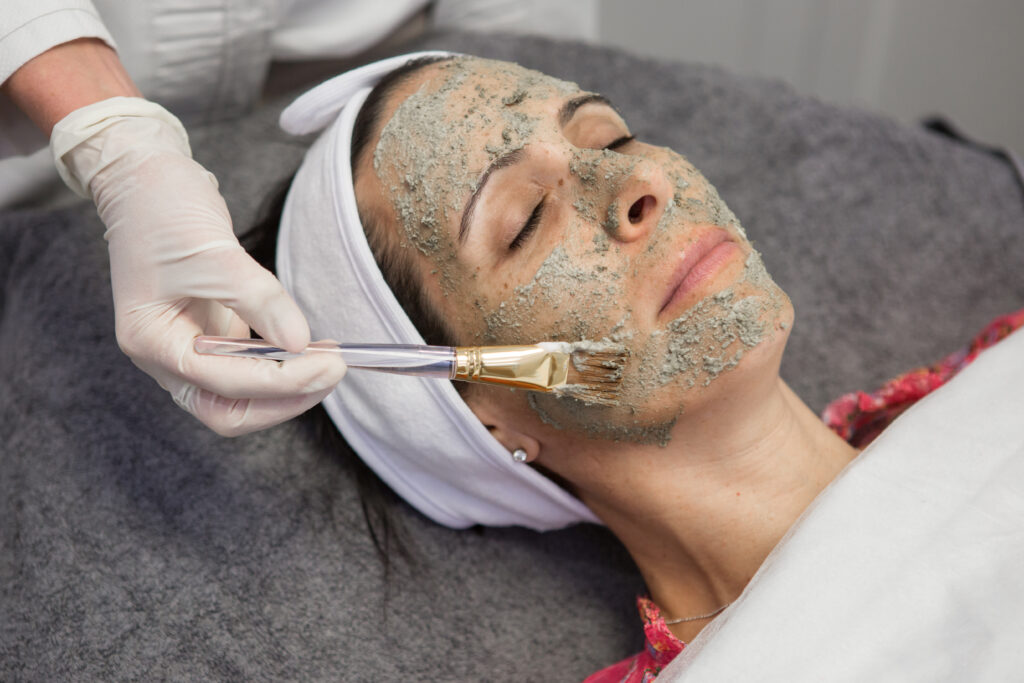 Superficial peels, generally use mild acids like alpha-hydroxy acid to gently exfoliate the skin. It only penetrates the outermost layer of skin, and generally has little to no downtime. In most cases patients will have dry and tight skin for the first two days and possibly start flaking on day three if they have a build-up of dead skin cells, otherwise most people may flake from their first mild peel, and not have any downtime on their second or a few peels thereafter.
AD&L offers the following Superficial peels :
Power Pumpkin Peel – with Retinol
Dr Schrammek Green Peel
Fire & Ice Peel

Medium Peels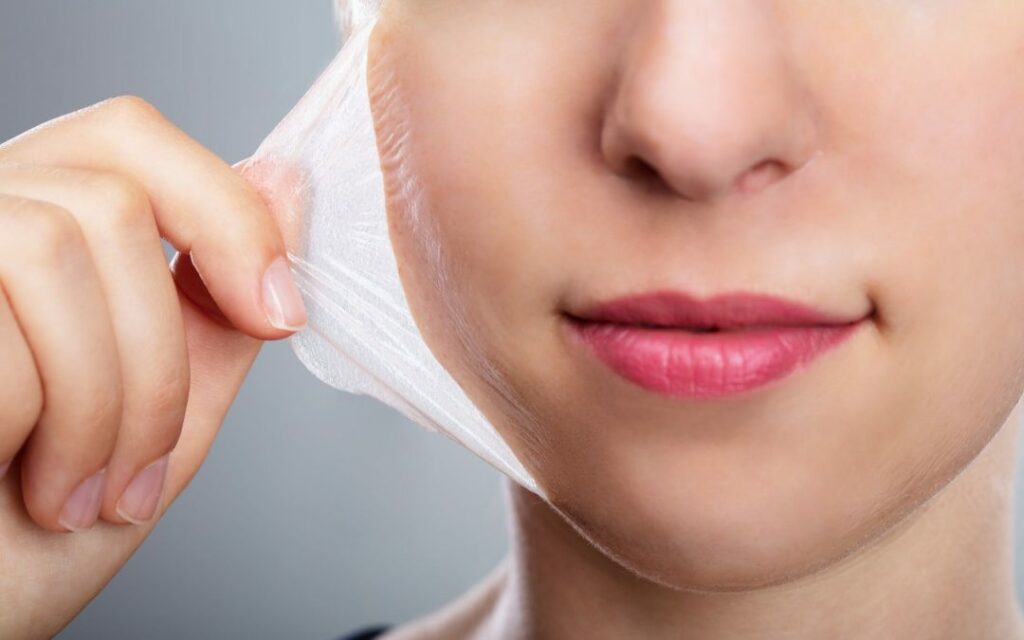 Medium peels use trichloroacetic acid or glycolic acid to reach the middle and outer layer of the skin. This makes it more effective for removing damaged skin cells and has little to moderate downtime. Your skin will recover about five to seven days after a medium depth peel. You may have redness that persists for a few weeks or months depending on your skin type and condition.
AD&L offers the following Medium Peels :
MicroLaserPeel
NanoLaserPeel

Deep Peels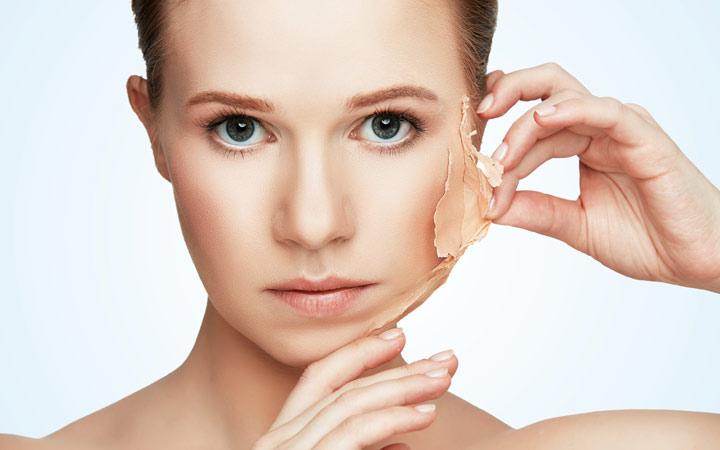 Deep peels fully penetrate the middle layer of the skin to remove damaged skin cells. Chemical deep peels often use phenol or trichloroacetic acid and have at least one to three weeks of healing depending on how many lasers of skin the peel has penetrated. Deep peels, whether it be chemical or laser, will cause more swelling and redness and patients can experience a feeling of 'heat' and discomfort with some oozing post procedure. It will take about two weeks for the skin to heal, although it's common for some redness to persist for several months.
AD&L offers the following Deep Peels :
Take Home Message..
Ensure you ALWAYS seek professional assistance!
If your skin is starting to look dull, tired, and patchy, then peels are a great treatment option particularly if you are new to in-practice treatments. Superficial peels are a fail-safe option for many issues like sunspots, melasma, acne, fine lines and wrinkles and are also a fantastic and easy way to maintain results from more intensive laser treatments. They can also be very effectively used in many of our bespoke combo treatments. Chat to one of us to see which peel will work for you. Your most radiant skin awaits you!