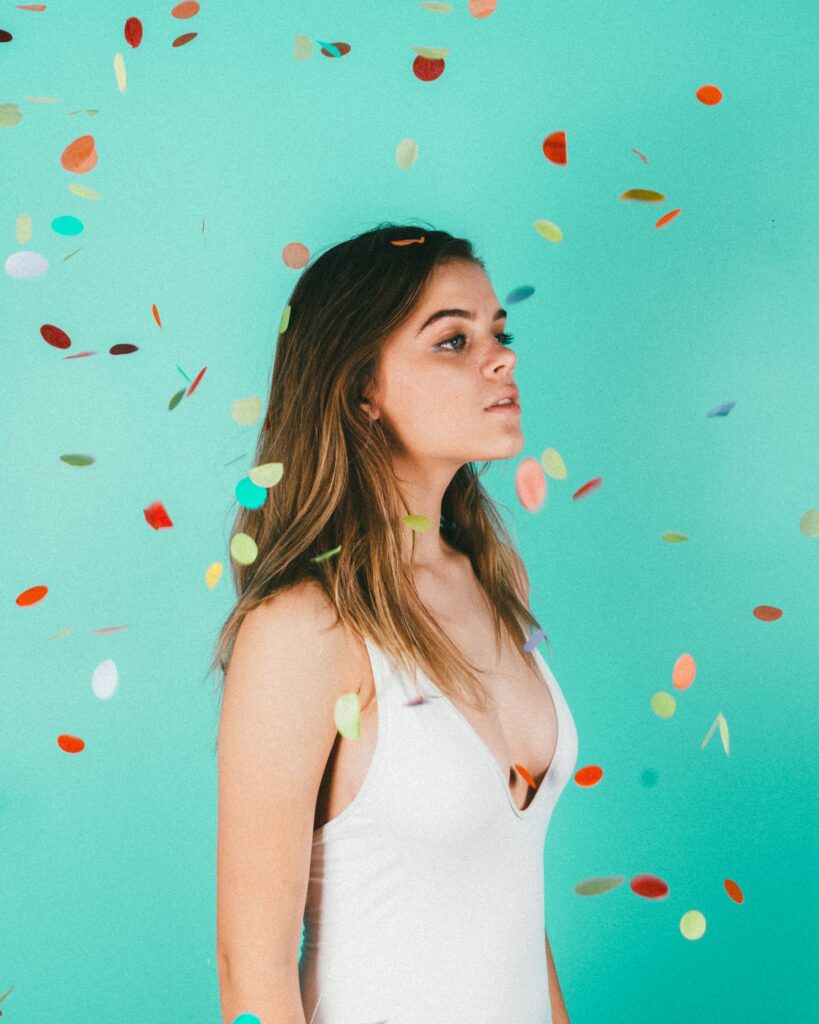 The temperature is rising, which means…we're about to show a lot more skin!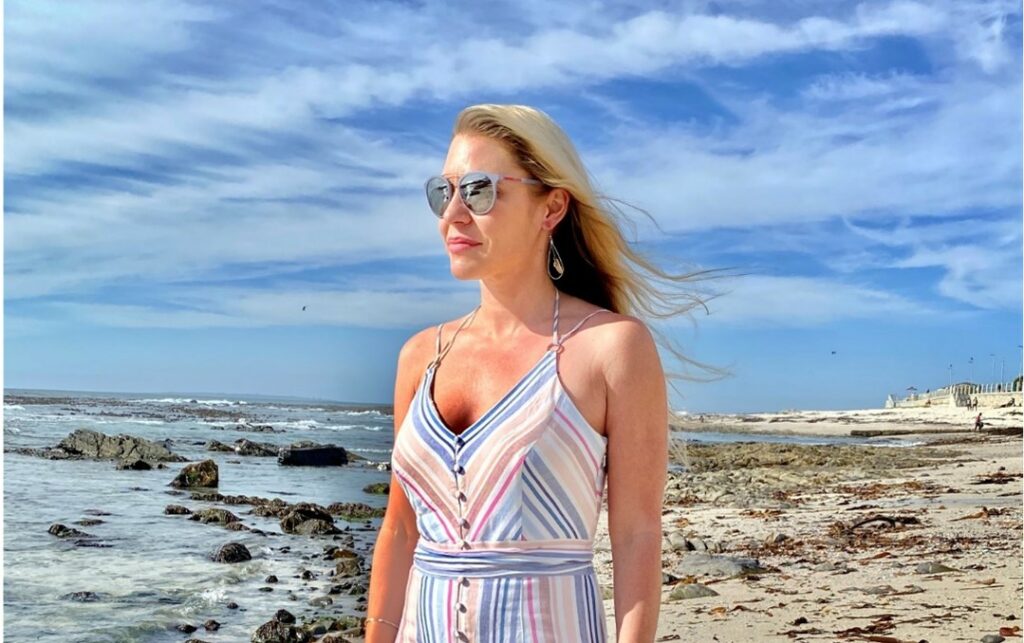 Cherie Cochrane, owner of Atlantic Dermatology & Laser, talks about the top 5 characteristics of healthy, glowing skin and which treatments are best to get your skin ready for summer!
Come summer, and not every skin-perfecting, age-preventing treatment is a suitable for sunny weather. This does not mean that all aesthetic procedures are off-limits— there are plenty of treatments that can be done, as long as they are timed out just right and that good sunscreen is applied routinely. Read more about Cherie's 'go-to summer-safe' treatments below:

1. HYDRATION
Treatment: RESTYLANE SKINBOOSTERS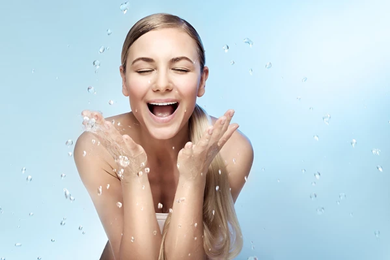 This treatment involves hydrating microinjections of the soft, gel-like substance (Hyaluronic Acid) into the skin. This means that Restylane Skinboosters work to improve your skin's quality by boosting hydration levels from deep within — effectively increasing overall smoothness, elasticity, firmness, and radiance.
Skin boosters are known for their subtle and natural results. Overall improvement of skin tone, hydration and firmness can be seen, typically with a reduction in lines around the eye and mouth areas.

2. CLEAR COMPLEXION
Treatment: BBL (BROADBAND LIGHT)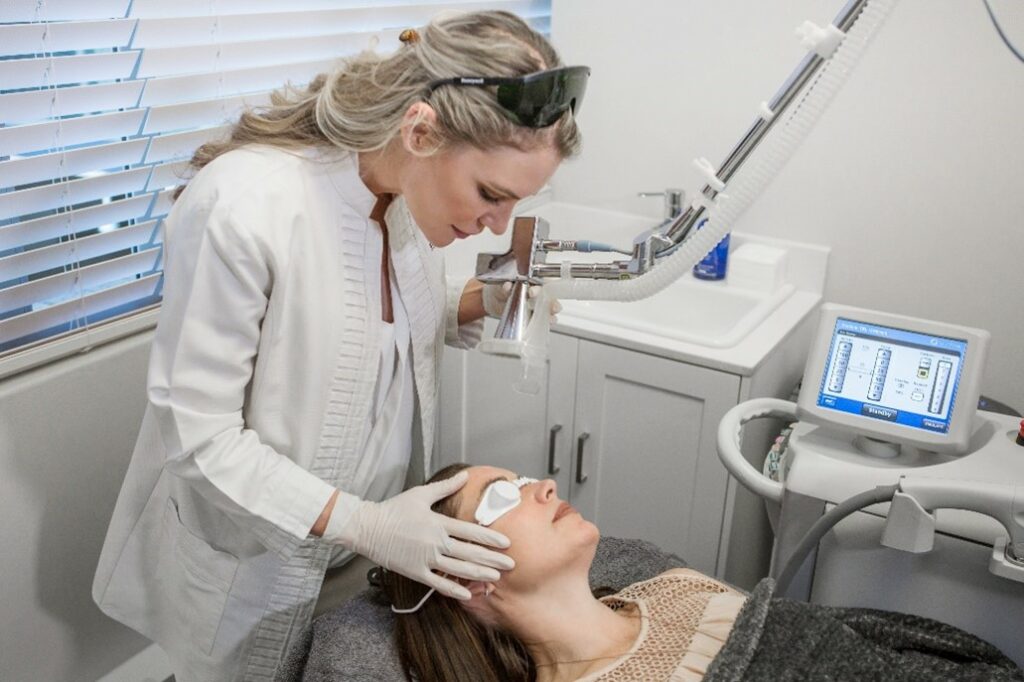 We all want to be able to wear less foundation – this is especially true in summer when it's hot and humid. I recommend gentle BBL sessions to lighten up any dark marks on the skin as well as reduce redness. The gentle settings of this laser treatment will clear up your complexion while not causing any inflammation in the skin.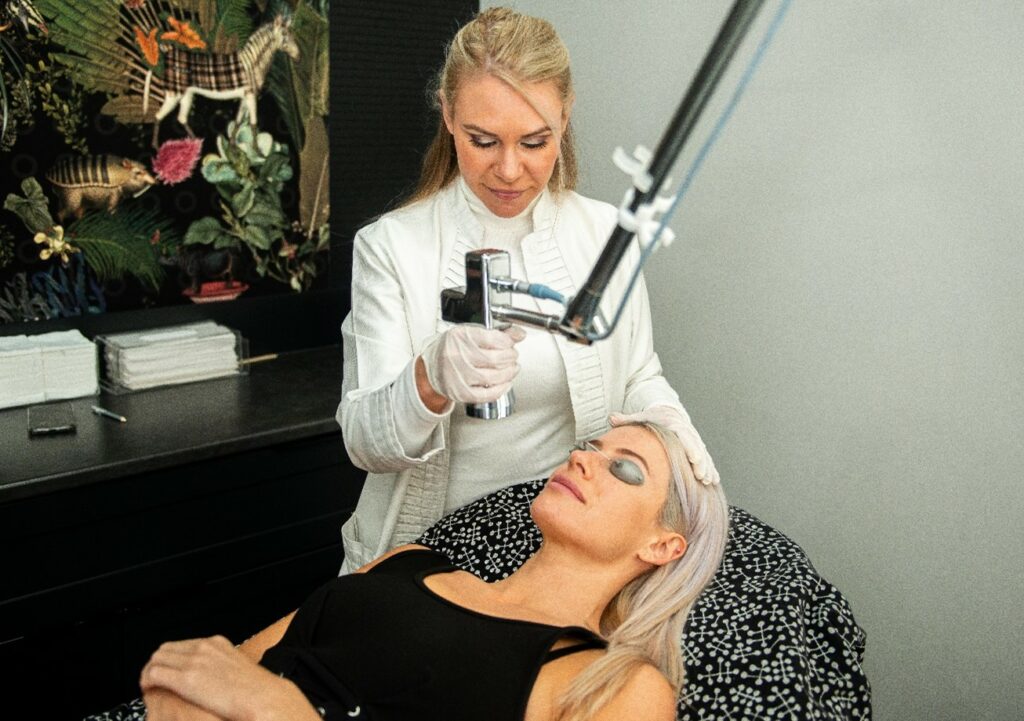 3. FIRMNESS
Treatment: SKINTYTE

Firm up your skin with SkinTyte laser by Sciton! It uses noninvasive technology (micro focused ultrasound and radio frequency) to stimulate collagen production with no downtime, no risk of hyperpigmentation, and causes no bruising or swelling. Patients can freely participate in outdoor activities without having to worry about covering up the treated areas.

4. TEXTURE
Treatment: MICRONEEDLING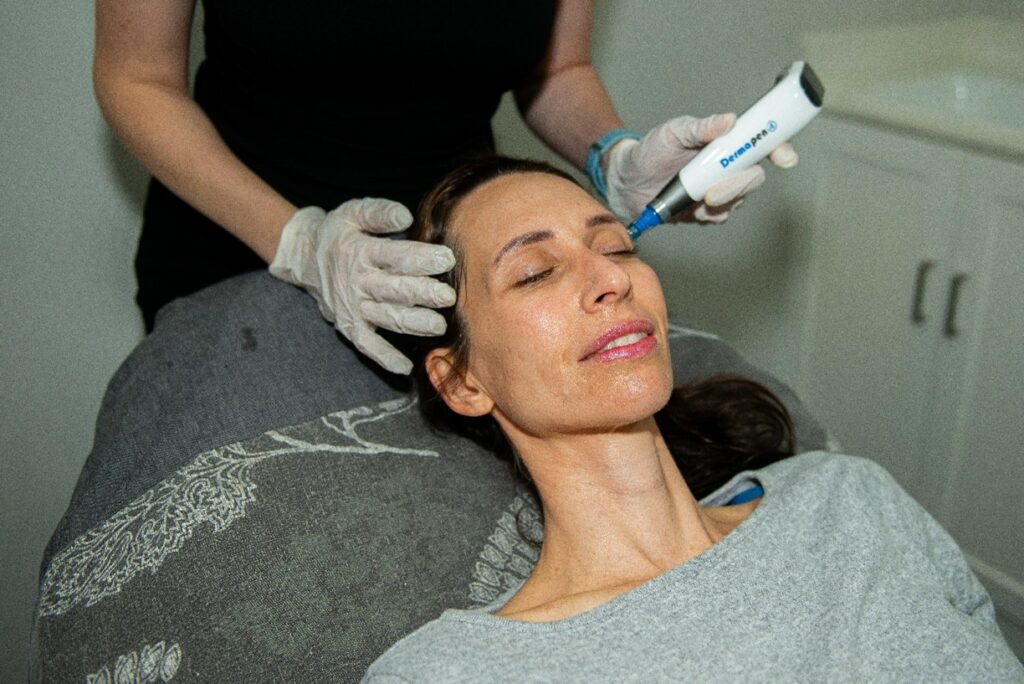 Micro needling is my No.1 summertime treatment that keeps skin looking healthy and fresh. I love to infuse Hyaluronic Acid into the skin at the same time; which further assists to improve fine lines and wrinkles, even out skin texture while keeping the surface layer of the skin (the stratum corneum) intact, and cause the dermal layers to stimulate collagen remodeling. There is minimal recovery— perhaps one to two days— with reduced sun sensitivity and burning issues.

5. SMOOTHNESS
Treatment: LASER GENESIS & FIRE AND ICE PEEL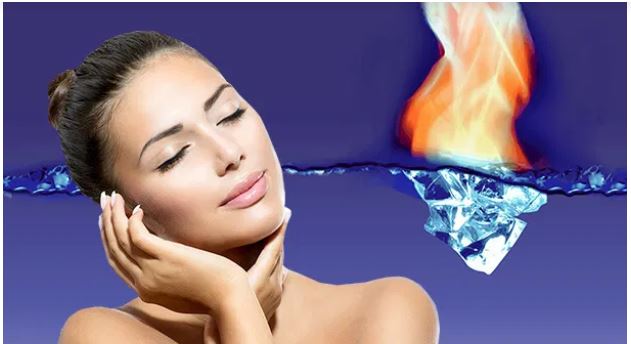 At our clinic, I combine Laser Genesis with a fire and & Ice peel in order to stimulate epidermal cell turnover, peel away sun damaged skin and stimulate new collagen growth. The combination of these treatments reveals healthier and even skin tones. It's perfect for pre- and post-summer (all year-round) skin care!
Ok, ok one more bonus skin tip before the summer holidays…

BONUS TIP: Get Rid of the Facial Hair and Fluff
Treatment: DERMAPLANING
This gentle treatment instantly gives your skin a gorgeous glow – it sounds too good to be true, but it isn't. This unique procedure scrapes away old skin cells, helping your skin look fresh & dewy. Bonus: It removes unwanted facial hair and fluff. The treatment is comfortable and its great for dull or poorly textured skin.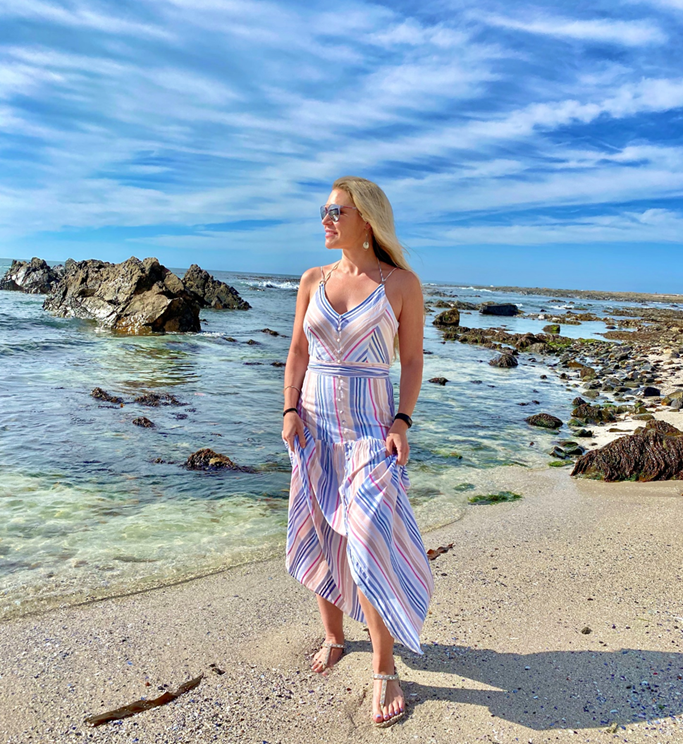 Right…. now you should be ready to take that beautiful skin of yours on a well-deserved holiday!