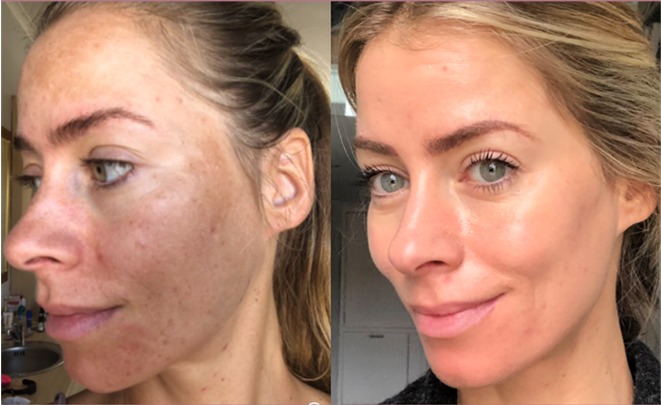 Today Chenaye Gibson shares

her story on treating her Melasma.
Treating Melasma is challenging but very satisfying. As a skincare specialist, it is always fascinating to see real-life results and amazing skin transformations.

What does Melasma look like?
Melasma is often widespread, appearing as brown, mask-like patches on the cheeks, bridge of nose, chin, forehead, and above upper lip.

What is the main cause of Melasma?
Melasma happens when melanocytes—the cells that produce melanin in your skin—become overactive and produce an excessive amount of pigment. The overactivity can happen for any number of reasons, but the two biggest causes are sun exposure and hormones. Other triggers like Certain medications, inflammation and excessive heat (from things like hot yoga or hanging in the steam room or sauna), and an overly harsh or an aggressive skincare routine can also play a big role.

CHENAYE'S STORY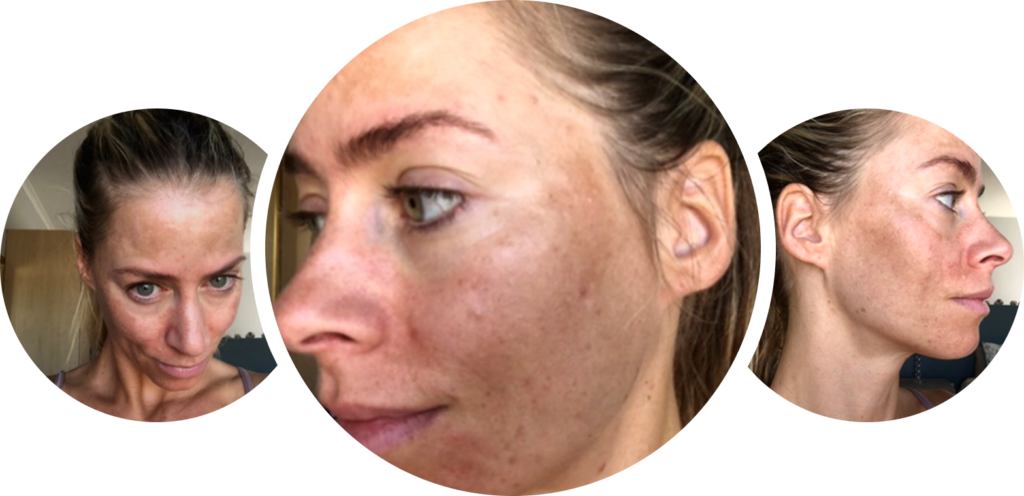 Chenaye is a 35-year-old holistic health coach as well as founder and curator of solo female travel experiences at The Goodness Hunter. She has spent a lot of time in sun especially while working on the superyachts for many years. Her lifestyle is very active and outdoors, with lots of traveling in and outside of South Africa. She started noticing dark brown patches on her skin a few years back and tried various other treatments with no success. It got progressively worse over the years and really started to affect her self-confidence. Here is Chenaye's story…
I have been struggling with my pigmentation (melasma) for about 10 years now, I first noted it when a switched birth control brands. My confidence levels were really affected. I would not leave the house without cover up and dreaded bumping into people if I had no concealer on. One day my nephew asked "what are all those brown patches on your face?", and I just knew I needed to find a treatment that would really work.

How Chenaye's skin journey started…
I have never really known what to do about my pigmentation…. I've been on SO many different creams and treatments and nothing really worked for me. A very close friend of mine was being treated by Cherie for her pigmentation and acne scarring, and I noticed a radical difference in her skin. Her results were incredible and gave me hope! This is what made me book that first appointment.
My first consultation with skincare specialist Cherie Cochrane, was such a great experience. From the first time I stepped into the clinic, I was invited in and was made to feel so welcome, I was given thorough information on my exact type of pigmentation along with the different types of treatments that would benefit my skin most. I felt very well equipped to make the best decision for my skin.
After thinking about it for a month or two I decided to go ahead and book the depigmentation treatment "Cosmelan", which Cherie advised would be the best suited treatment for my type of pigmentation.

Let's get this treatment started!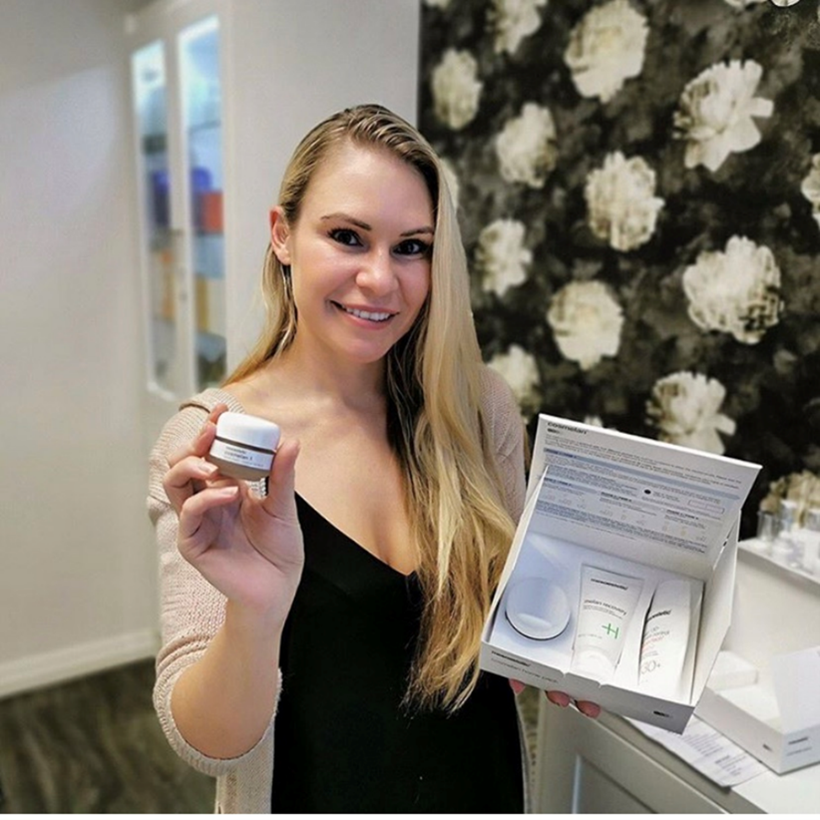 Tell us a little about the Cosmelan treatment?
Cherie advised that I do the Cosmelan depigmentation treatment as it was the best choice for treating my Melasma. The Cosmelan method includes an in-clinic depigmenting mask application, followed by an intensive home care regime involving the application of depigmenting creams at home for at least 3-6 months following the in-clinic treatment.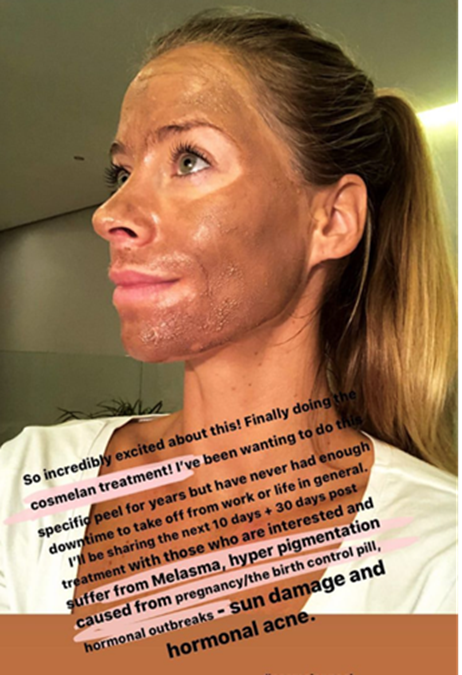 What Does The In-clinic Cosmelan Treatment Entail?
I was quite surprised and relieved as there was absolutely no stinging or pain involved (Not like the usual chemical peel)
Cherie cleansed and wiped my skin with a degreasing solution. The Cosmelan mask was then applied to the skin. The mask is applied in a thick layer and is brownish in colour… like coffee ice-cream! 😊
The application of the mask takes only 30 mins! The mask must remain on the skin for 8 to 10 hours.
I then was told to wash off the mask at home after 9 hours and start with the recommended Cosmelan homecare regime
Chenaye's TIP: I recommend coming in for your treatment first thing in the morning so that you can wash it off and get to bed at a decent hour! 😊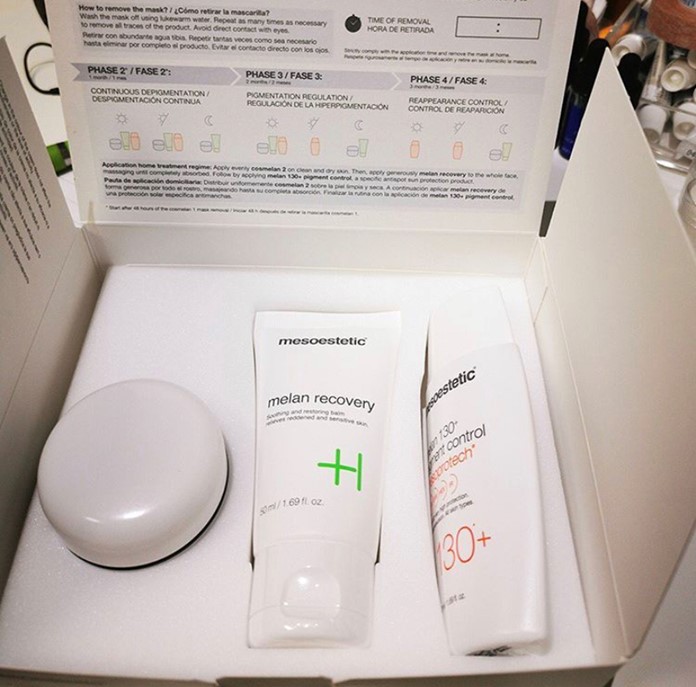 What was the step by step recovery like?
Day 1 looked like I had a bit of a sunburn, it deepened as the days went on to day 4/5, that's when the peeling started…
My skin was quite tight and very sensitive to the home care products, it would sting after applying the Cosmelan homecare cream but then stopped after a few minutes and all went back to feeling normal.
My skin peeled for about 2 weeks with a bit of flaking for about another week after the major peeling
My skin was still red and sensitive for about a month post treatment but all the pigmentation had completely gone!

Day 2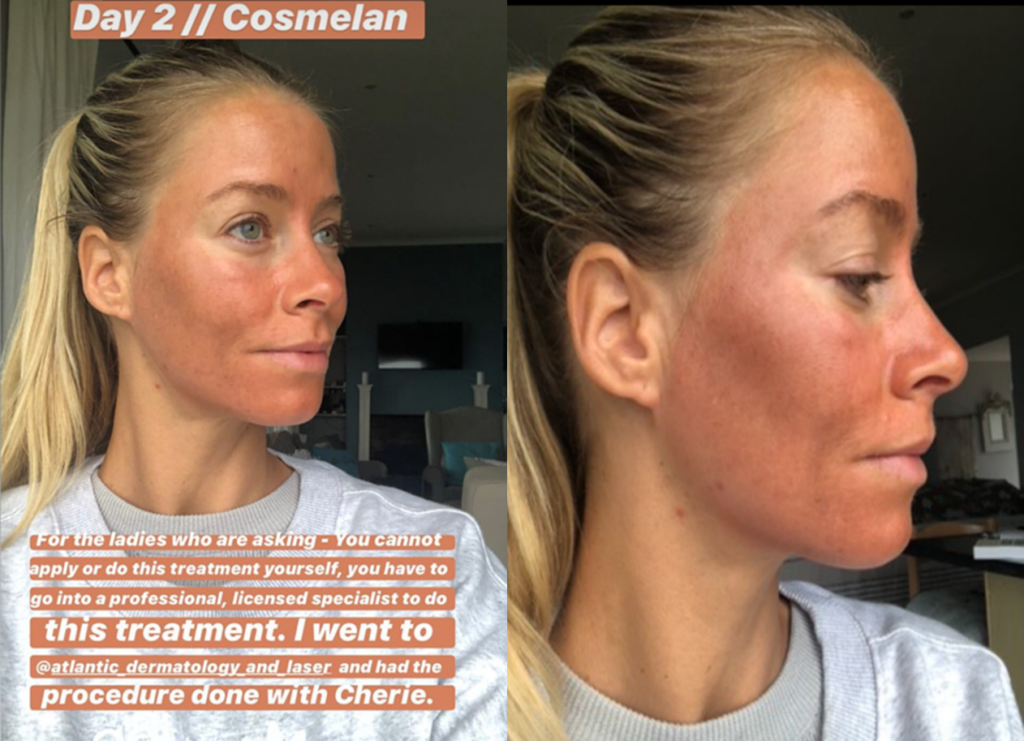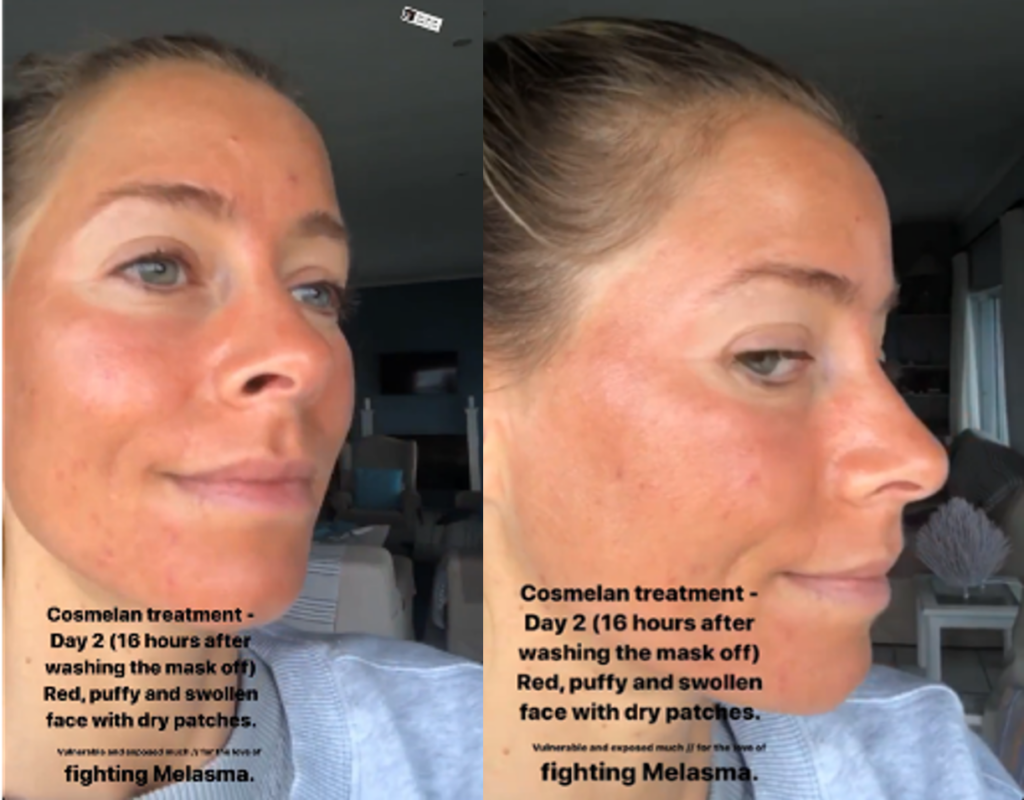 Day 4

Day 6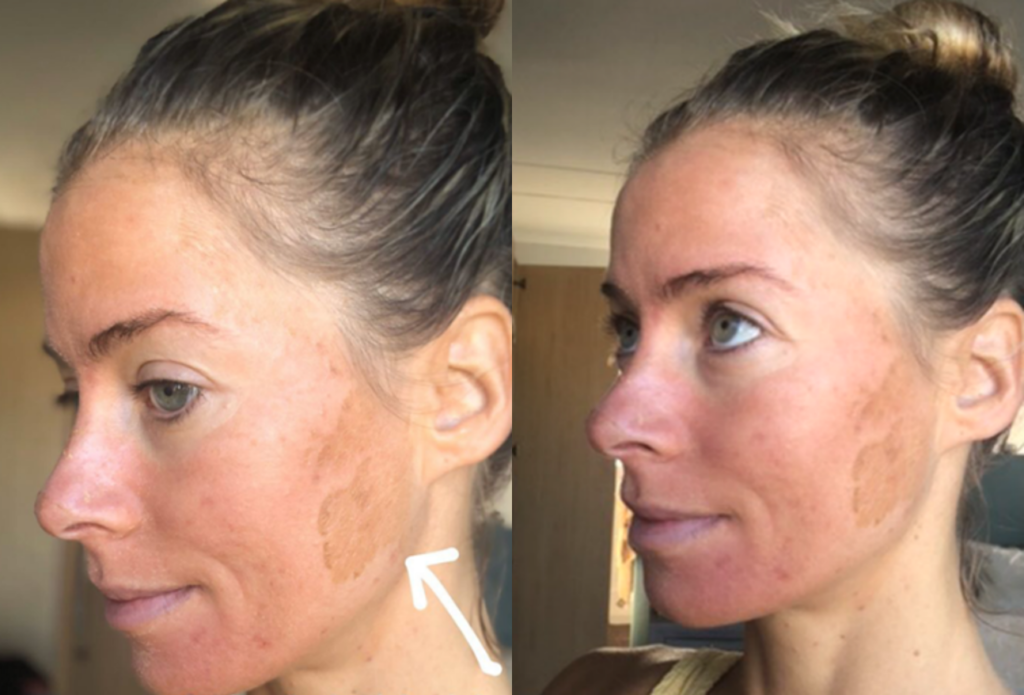 1 Month Post-Treatment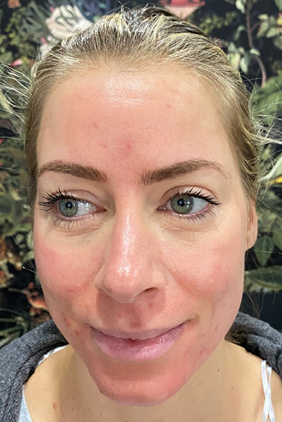 3 Months Post-Treatment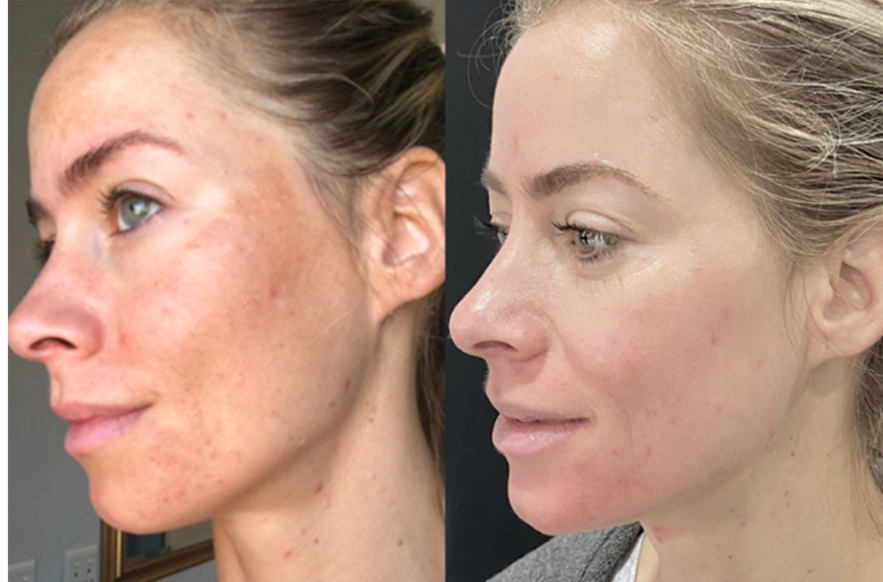 The Verdict
It's been 4 months now and the results of this treatment have improved my confidence SO much!! I can confidently walk into a shop or bump into people with zero foundation/cover up on! It's an amazing feeling to finally feel good in my skin again! Plus I hate wearing make up!
I would suggest that any women suffering from hyperpigmentation issues and specifically those with Melasma book a consultation to discuss which treatment is best suited for their type of pigmentation. I found that I made the best decision as I had gone to a skincare specialist with many years of experience with treating pigmentation and who I trusted in completely. Thank you Cherie, and the wonderful AD&L team.

Final Results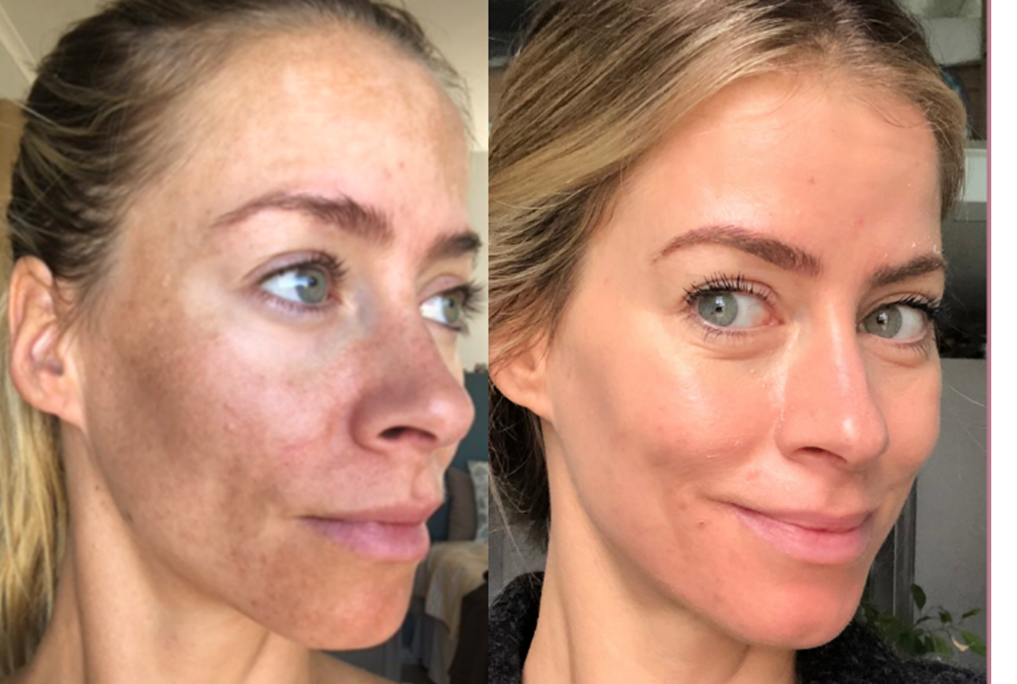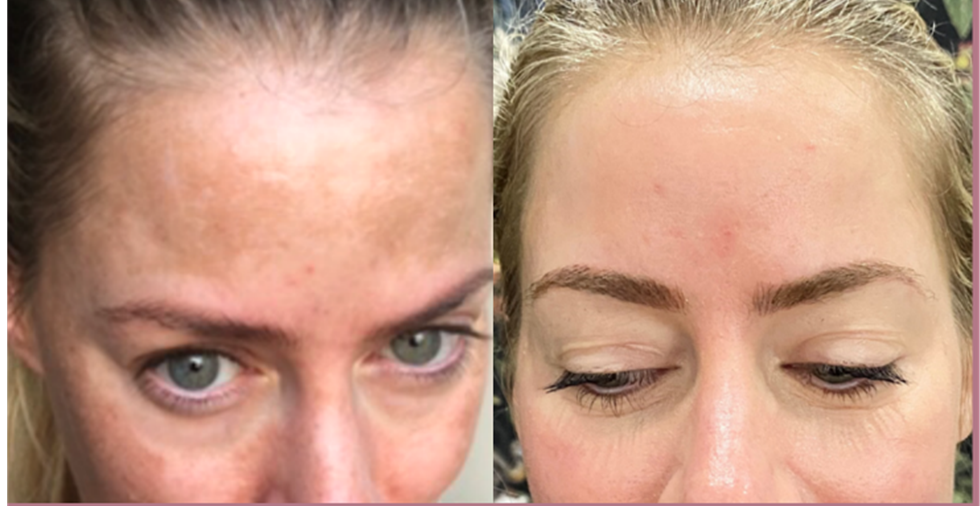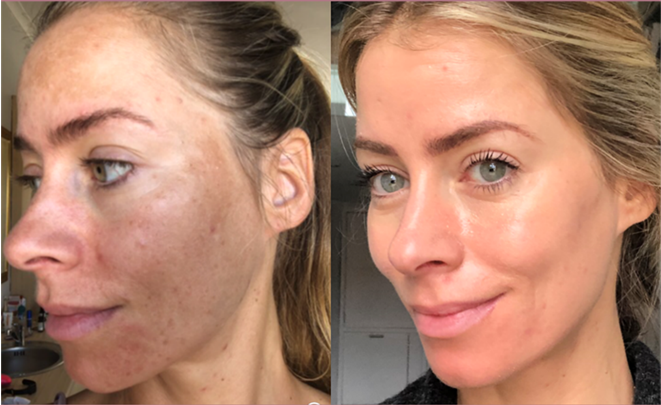 ---