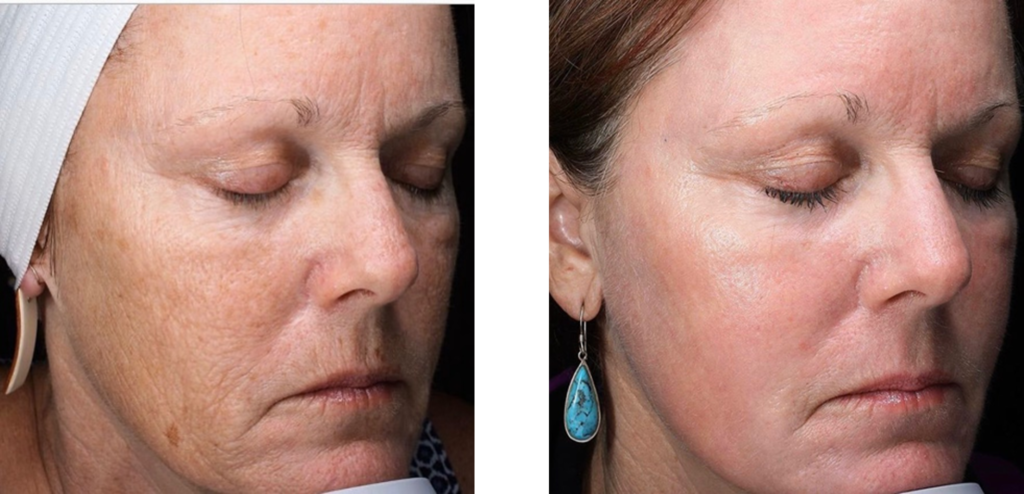 We are all very different, making it very rare for a single person to only have one major concern that they want to improve at a time, but rather multiple concerns.
Combination treatments are the modern-day method of getting you the best possible treatment results in the least amount of time. Combining cosmetic procedures and therapies are showing that it's not necessarily more traumatic to do multiple procedures at the same time, and it can even make recovery easier down the road while giving you much better results.

Why Go Combo?
The enhanced results from combination therapy means that I am able to give my patients quicker and more noticeable results in a much shorter amount of time, with less pain …. It's a no brainer and is the way of the future for cosmetic procedures. When looking at the skin concerns—from sagging skin to deep lines, discoloration or scarring— I often combine treatment modalities, as there is no single most effective treatment. A laser like SkinTyte is going to work on firming up the skin, but an injectable like Botox would work best on softening deep frown lines. Or maybe a BBL- Broad band light treatment would be the best choice for age spots and sun damage on the face and Décolleté, while a loss of facial volume from aging can best be improved with a filler. A combination treatment simply means looking at the whole picture and seeing what complementary therapies can work in one fell swoop.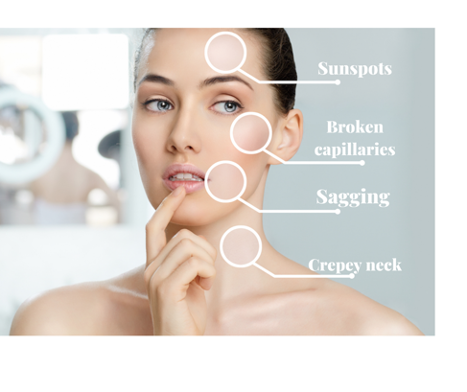 Shorter Recovery Times
As opposed to sidelining you for longer than expected or desired, combination therapies can actually ease the recovery process. Multiple treatments can be done on the same day whilst the recovery time remains the same as if you were doing only one single procedure on its own. The equipment used in the procedures, such as lasers, has evolved tremendously over the last decade which has led to procedures being quicker and less painful.

Treatments That Are Better Together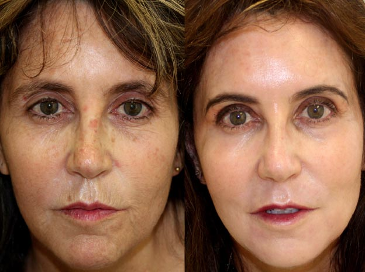 Instead of being therapeutic overload, combination treatments may help conditions in which skin is easily aggravated. For instance, lasers and pulsed-light devices when paired with a chemical peel regimen and tailored to your condition, can be effective for conditions such as rosacea and acne. A holistic approach can target the inflammation behind the breakouts as well as improve the overall skin appearance. Blending therapies can target and treat flare-ups whilst still maintaining the improvement from a long-term perspective.

Popular Treatments That We Can Combine

A treatment strategy might look like this:
65 year old Female patient
Skin concern : Sundamage and Skin Tightening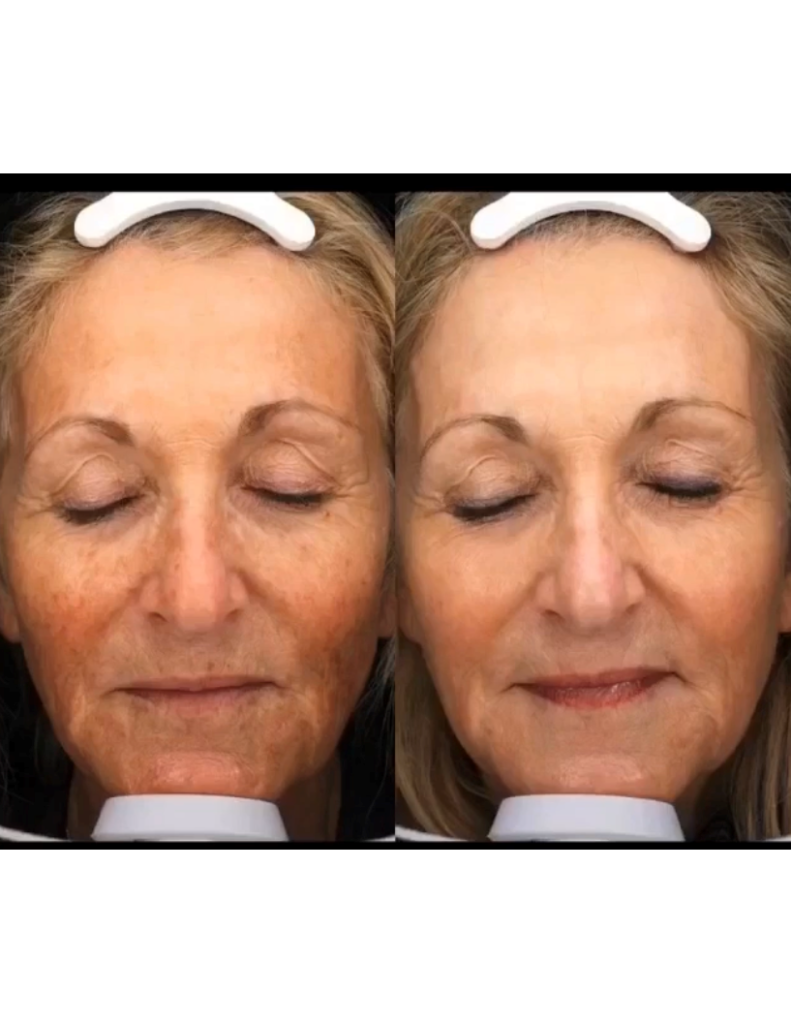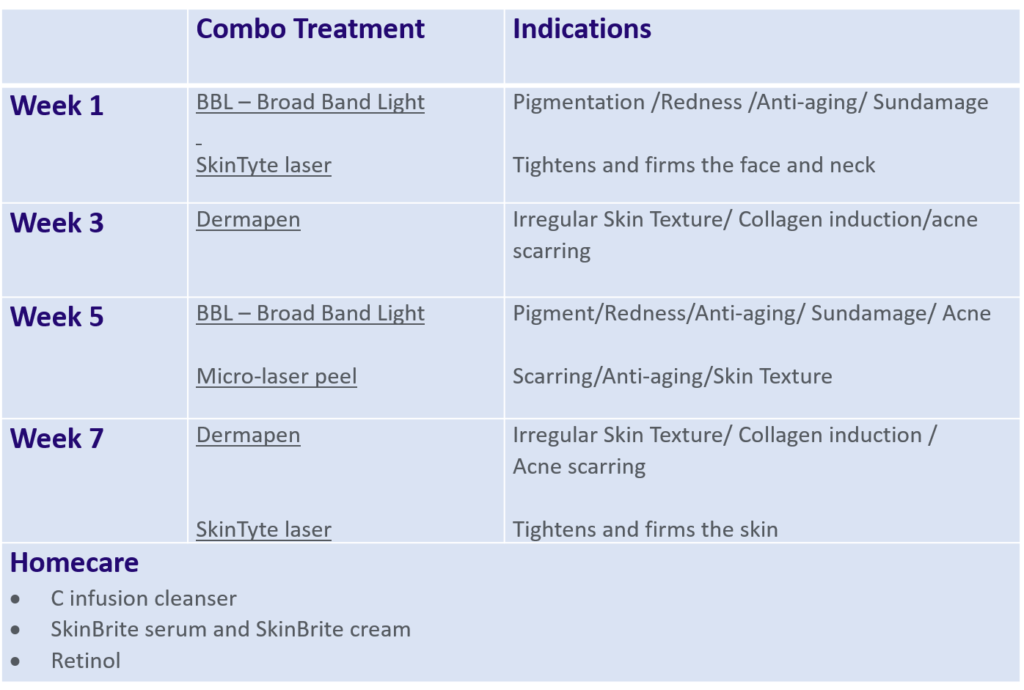 Male patient aged 37
Skin concerns : Redness, Broken Capillaries & Breakouts.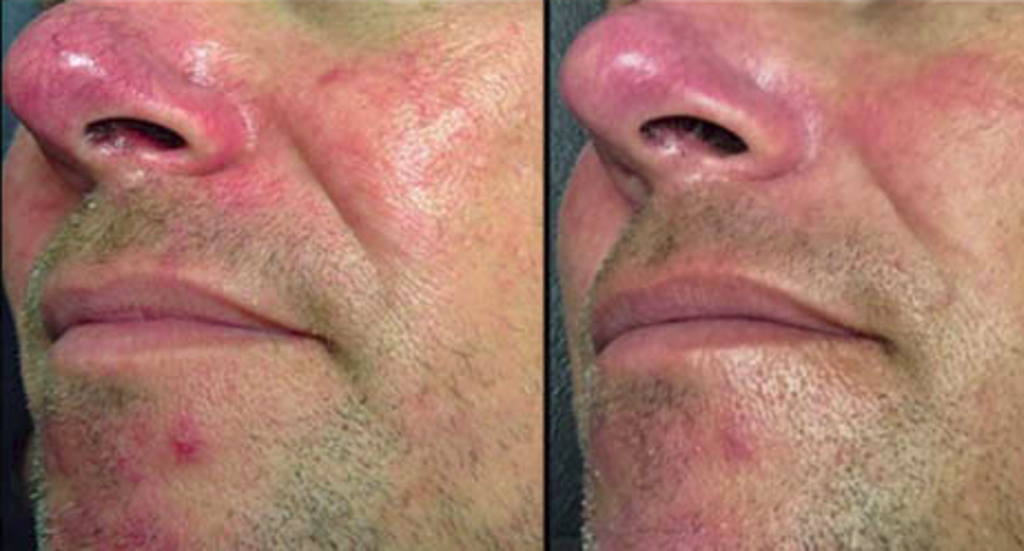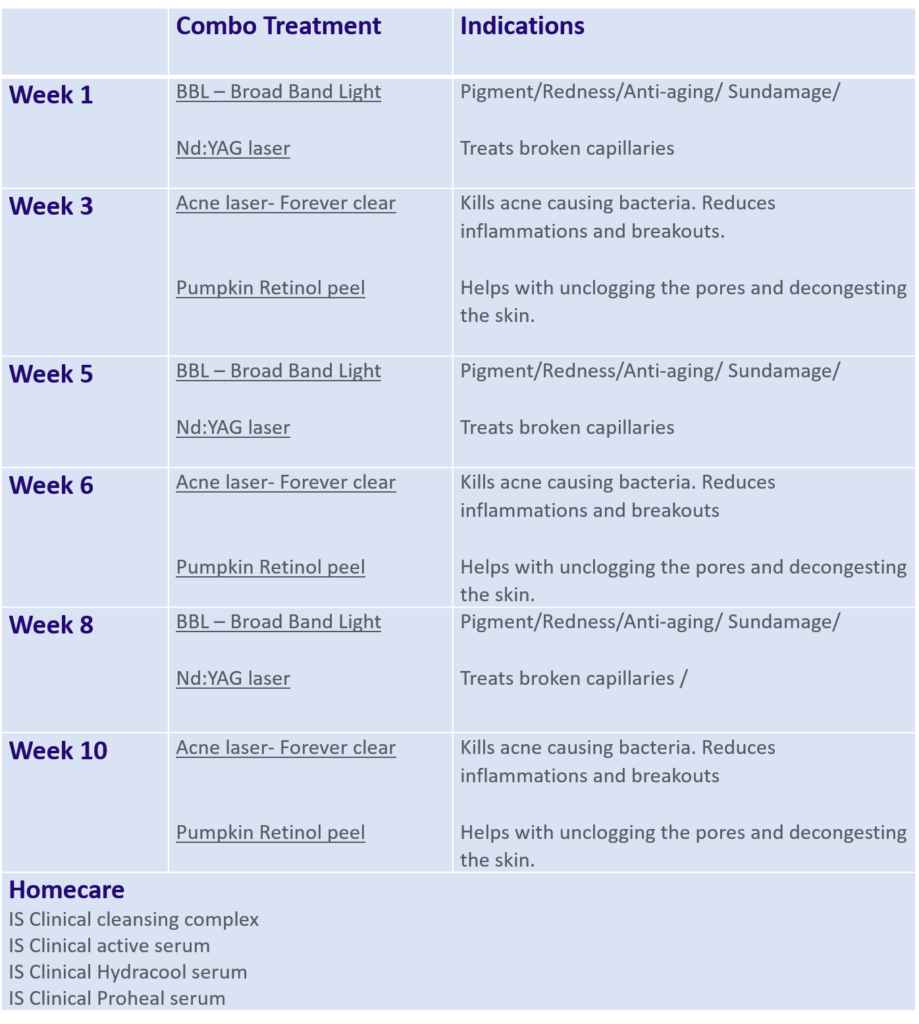 But not all treatments can be combined…
Other combination therapies might require a little break between the different treatments. I sometimes recommend separating certain treatments, such as injectable fillers and Botox from laser, as swelling can affect how these products migrate under the skin. With regards to Laser resurfacing, Botox should be injected 2 weeks prior to relax deep lines while the skin is healing for optimal results.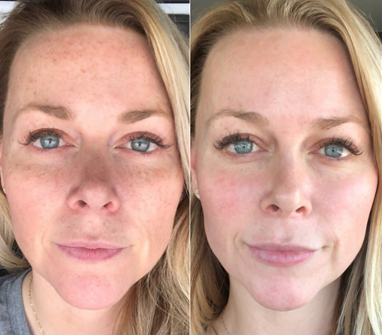 Go For Gold, Then Invest …
Maintenance is an essential part of keeping your skin looking great once you have reached your skin goals. As a skin and laser specialist I am extremely passionate about treating skin and helping you reach your skin goals. Time, patience and dedication is required on your part, but if you trust the process, and have trust in me as your skincare advisor, then the end result will definitely be well worth it.
---